Worldwide #1 Technology in Proppants Logistics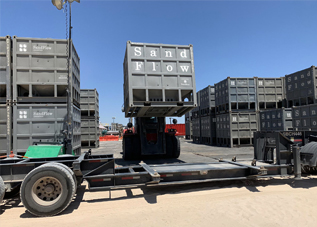 What do we offer?
Sand Flow Logistics offers an innovative approach for proppants last mile delivery, that includes sand storage, handling and well-site delivery.
The modular logistics process developed adds value to the oilfield operation through a significant lowering of costs, generating operational efficiency and the drastic reduction of both the noise as and the volume of silica dust suspended in air during the hydraulic fracturing process, achieving a minimization of health and safety risks.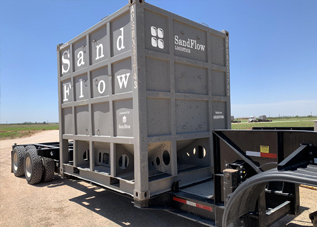 Benefits
In Sand Flow we are focused in making proppants last-mile logistics more efficient, cleaner and safer.
The Sand Flow modular system maximizes the payload of each delivery, optimizes the amount of daily deliveries, shortens the waiting times and reduces the amount of trucks in the location.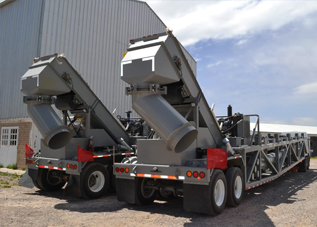 Where we are?
Located in the middle of Vaca Muerta, we have our own fleet and an operational base of 285,000 sq ft at less than 100 km from Añelo.
The "SandBox Logistics" system operates in the main basins and oilfields in USA SandBox Logistics
Located in the middle of Vaca Muerta
© ALL RIGHTS RESERVED. SandFlowlogistics 2019.